Central Oaks Archives
Spelling Bee
The Central Oaks Spelling Bee for 3rd - 8th-grade students took place on Wednesday, January 8. The following students participated in the event: Marley Rosenthal, Carsten Mueller, Molly Lawton, Brody Rosenthal, Dominic Konkol, Andrew Schoenecker, Corbin Kandler, Caleb Matthews, Caleb Kich, Elizabeth Shoenecker, Ivy Dickman, Anna Turner, Christian Matthews, Corbyn Lemper, and our 2019-20 Spelling Bee Champion - Addison Lawton! Congratulations to all of the participants for having a tremendous competition!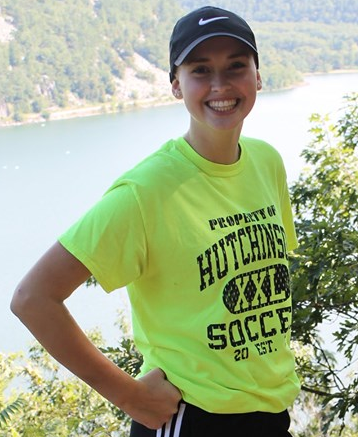 Elaine Rees, a former student, whose siblings attend Central Oaks Academy, was diagnosed with Acute Myeloid Leukemia. Many of you know this family and have been supporting them in different ways.
The next few months will be long as they prepare for Elaine's bone marrow transplant that will take place in November. This will require many trips to Milwaukee and a 90 day hospital stay starting November 11th. It is also Elaine's Birthday Month, she is turning 16! If you would like to send a card to her, please contact Central Oaks, or the Rees family for a private address.
Please keep Elaine and her family in your thoughts.
If you would like to donate to the go fund me page, please click on the link: GoFundMe
To follow Elaine's Story on caring bridge, please click on the link: Caring Bridge
This is a Carousel of Images
Malcolm is a 4K student at Central Oaks Academy. Over the holidays, Malcolm was diagnosed with Neuroblastoma. If you are able to support this family in their fight, please click on the GoFundMe link.
Pause/Play
Congratulations, Student Authors!
Congratulations to the following Grades 4-8 students for having their writing selected for publication: Isabelle Behnke, Landon Bernette, Beau Butz, Bjorn Butz, Sam Brockman, Logan Delaney, Madison Delaney, Greta Dickman, Stephanie Donaldson, Dawn Freeberg, Vanessa Freeberg, Erin Heineck, Veronica Kandler, Elijah Konkol, Isaac Konkol, Reese Kowal, Lillie Leaders, Camden Mueller, Nathaniel Robles, Elizabeth Peterson, Coen Swanson, Abagail Tranel, Josh Tranel, and Phoenix Wade.
I greatly appreciate the constructive criticism you offered to your classmates and all the positive feedback you provided to them, as well! Thanks for being such GREAT kids and going on this adventure together! ~Mr. Wendolek
This past year our families and students donated money and time to different charitable causes in our area, so we made a decision to use any royalties toward helping families in need. We hope our book makes you smile, laugh, or jogs a memory of perhaps a silly or enduring experience you've had in your life.
To purchase a copy on Amazon, go to Alphabet Soup.
Stuart Stotts

2/16/18
Family Paint Night
On Friday, February 9, 2018, Central Oaks sponsored Family Paint Night for our families at Grant Elementary. Our creative Art Instructor, Mr. Anderson, led the fun-filled after school activity that was enjoyed by over 30 of our students and parents. Please take time to check out the photos on Like Us On Facebook!
On Thursday, 1/25/18, our 4K-8th grade students and many of their parents attended the Science of Magic at the Weidner Performing Arts Center in Green Bay. Bill Blagg shared many insights into how science is used to create magic tricks. After the show, we had a guided tour of the Neville Museum of Brown County. Our 4K-2 grade students participated in the Childhood Past Tour Program while our 3rd-8th grade students enjoyed the Technology and Change program. Check out our photos on Like Us On Facebook.
Central Oaks Wax Museum
A FANTASTIC Day to Golf at Papa Bear's Mini-Golf in Rome!
A GREAT Time Enjoyed by All at the Portage County Library, Polito's Pizza, KASH Park, and Village Gardens!
WRPS Math 24 Competition
On Friday, 3/15, 4th and 5th-grade students from all of the elementary buildings participated in the 1st Math 24 Competition at the Performing Arts Center at Lincoln High School. Congratulations to our Central Oaks participants: Elizabeth Schoenecker, Caleb Hillemeyer, Raphael Lager, and Christian Matthews! We are very proud of you!
Central Oaks Kindness Club
Central Oaks 2nd & 3rd grade students in Mrs. Wendolek's classroom have been promoting random acts of kindness throughout the year. During the holiday season, they made cards and candy that were distributed to Central Oaks and Grant teachers. They also were challenged to do one random act of kindness each day for family members during the week. As a part of Valentine's Day, they made over 75 corner bookmarks for Mrs. Twait, our librarian, to distribute to Central Oaks and Grant students for making good choices while in the library. The Kindness Club plans to continue to promote acts of kindness throughout the rest of the year at school, home, and in the community! Working together we can create a better world!
Bowling Extravaganza!
Friday, February 1, over 90 Central Oaks students and their families enjoyed a GREAT time at Five Star Bowling in Plover! It was so nice to see our families enjoying this time with their children!
Central Oaks Spelling Bee
On January 24, Central Oaks had its annual Spelling Bee competition. Congratulations to the following participants: Brody Rosenthal, Dominic Konkol, Andrew Schoenecker, Adam Neevel, Addison Lawton, Elizabeth Schoenecker, Brayden Diggles, Anna Turney, Tony Garbacz, and our 2018.19 winner Austin Diggles. Austin will be participating in the Regional Competition at WRAMS on February 19 at 1 p.m.
Way to Go, Caleb!
Caleb Borgwardt, a local seven-year-old Central Oaks Academy student, is touching lives around the world after collecting and packing gift boxes that will be shipped to children in countries affected by war, poverty, disaster, famine, and disease, as well as, those on United States reservations. He was inspired by a family friend who held a swim-a-thon where shoeboxes were packed and money was raised as part of Operation Christmas Child – an international relief organization that works with partners around the world to fill shoeboxes with small toys, hygiene items, and school supplies. Caleb had an original goal of collecting 50 shoeboxes, and with the overwhelming support of his church and from the people he reached out to, he ended up with 133 packed shoeboxes. Caleb is an inspiration to us all! Congratulations, Caleb!
Meet Jane Story
On Saturday, September 22, thirteen young artists competed in the Madison Symphony Orchestra's Fall Youth Concerto Completion. Jane was one of two winners and performed for her peers during the Fall Youth concert on Tuesday, November 13. Jane, a Central Oaks Academy 6th grader from Stevens Point has studied violin at the Aber Suzuki Center since the age of four. She is a member of the Central Wisconsin Symphony Orchestra - Philharmonia where she holds the position of concertmaster. She was a co-winner of the 2018 Central Wisconsin Symphony Orchestra Program's Biennial Concerto Competition and ws also a member of the 2018 Suzuki Youth Orchestra of the Americas. In addition to studying violin, Jane spends time playing piano, studying ballet and modern dance, drawing, learning French, reading as many books as she can get her hands on, and spending time with friends and her five younger siblings.
Congratulations, Jane, on your achievement! We are very proud of you!
Lake Wazeecha Walk
On Friday, 10/6/17, Virtual families participated in the Lake Wazeecha Walk fundraiser. This year we walked to help raise funds for the Cure GM1 Foundation because one of our families has been affected by this rare, degenerative disease. We'd like to extend a VERY SPECIAL thank you to all of the families who were able to participate in this worthwhile cause. Please check out the photos on Like Us on Facebook!
Pastries With Pals
WOW! On Friday, 5/12/17, over 450 Virtual and Grant Elementary families attended the annual "Pastries With Pals" breakfast at Grant Elementary School. The District cooks created an excellent breakfast for all of the kids, parents, and friends to eat! It was truly remarkable and the best FREE breakfast in town thanks to the Grant PAG!
Barlow Planetarium &
Weis Earth Science Museum
On February 10, 2017, 4K-7th-grade WRPS Virtual students visited the planetarium and museum for a fun-filled day of earth science and planetary exploration. The UW-Fox Valley staff were SPECTACULAR, and the students learned a tremendous amount of valuable knowledge.
Virtual Parents Participate in Technology Professional Development
On Thursday, 11/10 and Friday, 11/11/16, parents gathered in the LMC at Grant Elementary to learn more about technology applications that may be useful to them and their children. The parents explored Atomic Learning - a tutorial site for instructional methodology and computer applications, as well as, online LMC applications (Flocabulary, BrainPop, Discovery Education, eBooks, Pebble Go, and others) they have access to use as parents of students in the WRPS Virtual Program. During the course of the year, additional professional development opportunities are planned for our parents.
Virtual Science Fair a HUGE Success!
On May 6, 2016, Virtual 4K-6th grade families participated in the 1st ever Virtual Science Fair at Grant Elementary. To kick off the fair, UWSP Chemistry Professor Gary Shulfer WOWED the crowd of parents and students with some very "cool" experiments! Check out additional photos of the fair on Like Us on Facebook!
All About Reading and Down Syndrome
EAA - The Spirit of Aviation
On Friday, November 20, 2015, fifty-five 4K-6th grade WRVS students traveled to the EAA Museum in Oshkosh. The students learned about the history of flight while touring the museum and also participated in the workshops: Straw Rockets and Houston We Have An Omelet. They also had GREAT fun in the Kid Venture room! Check out our photos on Like Us On Facebook!
---
Artist in Residence - Anne Horjus
On February 6, the multitalented Dutch artist Anne Horjus visited Grant Elementary to share his talents with Grant students, as well as WRPS 4K-5 Virtual Program students who attend Grant on Friday's for social and enrichment activities. Anne has been active in a variety of freelance projects including portraits, landscapes, art installations, murals, theater sets, woodcarvings, puppet building, storytelling and writing. He has illustrated several children's picture books in the Netherlands, Belgium, and the USA. He often combines his artistic skills to create unique, multifaceted performances to entertain large audiences. For additional information on Anne's visit, click on Like Us on Facebook.